Our Real Estate Sales Process Has Proven Successful Time After Time – For Sellers and Buyers!
Your home can sell quickly AND at Top Dollar, Too!
Digital marketing is more important now than ever. Click here to see how we've been leading the way for years!
Buyers, don't let your dream home slip away!
Our Buyer Program can make the difference!
---
"We continue to strongly recommend the Yoffie Real Estate Group! When we signed up with the Yoffie Real Estate Group to sell our Home in El Dorado Hills, we had high expectations.

They did not disappoint.

"
– Ken & Stephani Long, Serrano, El Dorado Hills
Read more client testimonials HERE!
---
Yoffie Real Estate Group – Recent Transactions
The transactions below from 2018 to present range from
a $195,000 lot to a one-of-a-kind $4,300,000 estate.
Our proven process works at EVERY price point!
Our process can work quickly, too!
You will see below how frequently we have our sellers in contract within days of going on the market!
Our Recent Transactions
---
3347 Beatty Drive
Buyer and Seller Represented
Our seller told us that at one point her neighbor had expressed interest in her lot if she ever decided to sell it. We called the neighbor to check and had an answer within minutes – YES!
They decided to sleep on it to make sure. The next day the answer was – YES!!
The parties quickly came to a price both were happy with and after a very short escrow, the lot has changed hands and everyone is happy as could be! 😁
---
1550 Bonanza Lane – $664,000
Buyer Represented
Our Buyer Beat Out Multiple Offers!
Our buyer is thrilled!! 🥳 They are downsizing and this home fit the bill perfectly!!
You've no doubt heard how difficult it has been for buyers to get an offer accepted lately, this one was no exception. We helped our buyers to craft an offer that had terms that made them stand out amongst the crowd – price isn't always the difference maker!!
---
3147 Modoc Court – $613,000
Buyer Represented
Our Buyer Beat Out Multiple Offers!
We worked with these first-time buyers for over a year in order to find the right property – not an easy task in this market for buyers with a tight budget! They were incredibly patient and understanding as homes sold beyond their price range.
The wait was worth it! This home is perfect for them!!
We are SOOO HAPPY for them that we were able to help them purchase their first home!
Now we are helping their mother move the area to be nearby!
---
10572 Milazzo Way – $545,000
Our Buyer Beat Out Multiple Offers!
Our buyer was looking to downsize and move closer to family. She also wanted something turnkey and with a pool. We were able to get her in this home against multiple offers. After a super-smooth escrow, she is loving her new home!
---
7043 Kentfield Drive – $740,000
Buyer Represented
Our Buyer Beat Out Multiple Offers!
Our buyer was in a tight spot. She had sold her home and was in a short-term rental with the lease soon to expire. She had looked at several homes and hadn't found the one that would work for her and her kids – until this one hit the market! She worked with us to structure an offer that the seller couldn't refuse! Now, the family gets to enjoy this wonderful home and backyard!
---
4019 Hawick Way – $1,050,000
Buyer Represented
Our Buyer Beat Out Multiple Offers!
Our buyers fell in love with this home – unfortunately, their offer wasn't the highest and they were really disappointed to initially not the house. We continually followed up with the listing agent and when the deal they thought they had fell apart, we were ready to pounce!
Relationships, persistence, and creativity made the difference in our buyers getting their dream home!
---
4004 Albert Circle – Balancia Oasis – $1,075,000
Buyer and Seller Represented
Sold with Multiple Offers!
You wouldn't believe the "Before and After" pictures on this home! The seller understood the work needed, jumped right in and turned this house into a home that buyers were literally lning up out front to view! 😍
And, as usual, our stellar staging team made this house shine bright! 😎
Multiple offers and over asking the first weekend on the market and a super-smooth close. 🏡
The best part? The buyers are just as excited as the sellers!
See photos, videos, and more at the link below!
---
4473 Greenview Drive – Balancia Oasis – $4,300,000
The Record Sales Price for Serrano and El Dorado Hills
Sold for a record price in Serrano and El Dorado Hills!
The premiere property in all of El Dorado Hills if not the entire Sacramento region, this property required special marketing and unique targeting to reach buyers for whom this estate would be an achievable dream. The trick would be pulling that off in the face of severe restrictions forced by the COVID pandemic. By targeting high wealth individuals throughout Northern California, Los Angeles, and across the country, we attracted numerous potential buyers who had not previously been aware of Serrano. Ultimately, it was a buyer from the midwest who was the lucky one who gets to call Balancia Oasis home.
See photos, videos, and more at the link below!
---
4151 Hensley Circle – $1,000,000
Sold in days, over asking with multiple offers! The sellers had lived in this home since it was new in the early 1990's. They had loved it, and raised their family there. When we first visited we discussed with the sellers whether they'd prefer and "as-is" sale or whether they'd be willing to follow our lead to update the home to make it really shine. They agreed on the latter path and the investment of time and money paid off in spades!
---
5161 Greyson Creek Drive – $2,015,000
This is such a beautiful property and home! The grounds are like no other in Serrano with a pond, bocce court, sports court, lawn and beautiful plantings. The home is incredibly well built and has the perfect layout for a family with children living at home – or visiting on occasion. The seller was a great partner in preparing the home and our staging marketing team made his efforts shine! In a market where $2 million sales are not yet common, we had the sellers in contract the first weekend with multiple offers pushing the price over asking!
---
4624 Echo Springs Circle – $1,365,000
After raising their children in this home on the 4th tee of the Serrano Country Club, these sellers were hoping another young family would fall in love with it as they had. We worked with the sellers to update the kitchen and bathrooms, paint, and generally make this home sparkle. And, as hoped, a young family DID fall in love with it and we were able to negotiate a smooth close for both parties.
---
254 Mondrian Court – $1,670,000
Sometimes when the market is hot, as it has been the second half of 2020, seller expectations can be tough to meet. We knew that meeting expectations for this seller would be tough – and we love a challenge! The home checked a lot of boxes – single-story, walk-out backyard with a pool and spa, garages for 5 cars, and more. We were able to meet expectations and then some! Not only did we help the sellers get above their asking price, we had their home in contract the first day on the market and had backup buyers waiting in line!
---
5457 Sur Mer Drive – $1,425,000
Buyer Represented
We love referrals! This one was really special because the referral came from a couple we met when they purchased a home in Serrano where we were representing the seller! They referred us over the agent they themselves had used! It also meant the expectations were high! The buyer was coming from the Bay Area so she could only see homes on the weekends. Through our relationship with the listing agent, we were able to get our buyer in to preview this home while it was being prepared for sale. Once the home hit the market, there were multiple offers. By being creative with terms, we were able to make sure our buyer's offer was the easy choice!
---
6717 Raycroft Way, Elk Grove – $710,000
We had just helped the sellers purchase the home of their dreams, now we had to help them sell this home quickly and at top dollar! The sellers were great about following our lead to prepare the home for sale and it shone like a diamond when it hit the market. Within days we were able to present the seller with 6 offers including several over asking price. We set a new high for the neighborhood and the model and our sellers couldn't have been happier!
---
4047 Meadow Wood Drive – $730,000
Buyer and Seller Represented
We were working with buyers who had missed out on several homes, so when we started preparing this one for market, we kept them in mind. It si a really cute and nicely updated home around the corner from a school and down the street from a park in a great Serrano neighborhood. We were super excited for both parties that we were able to put them together to make this transaction happen! A real win-win!
---
4905 Ridgeline Lane – $1,250,000
The sellers called us out of the blue at the recommendation of a mutual friend. Their home had been listed with another agent and it wasn't seeing much activity. The sellers had spent considerable time and money remodeling and adding 2,000 square feet of living space. The home is beautiful and there is nothing like it in the neighborhood. This was a tricky one. We changed some paint colors, staged the home for sale, and did a heavy marketing push into the Bay Area. In the end, we delivered multiple offers and they sold at a new high price for the neighborhood!
---
5054 Nawal Drive – $1,125,000
The sellers are friends and former neighbors. We had helped them sell a 100-acre property in one week a year prior and they wanted us to duplicate the effort. They also wanted to push envelope on neighborhood prices. No pressure! We prepped the home and turned on our digital marketing spigot. After the first day of showings we had 3 offers and we were in contract. Sold for $77,000 over asking price!!
---
4821 Waterstone Drive – $1,890,000
Buyer Represented
We met these buyers at one of our listings. They told us, "We like the house, but it's not quite right. We really like the way you two work, would you help us find our dream home?" The house is one of the most fun homes we have seen in the area and fit the bill perfectly! We helped our buyers craft a creative offer and the rest, as they say, is history!
---
4541 Gresham Drive – $1,678,000
Our seller was looking for a quick, easy transaction. Just as we were starting to prepare the home for sale, a potential buyer asked to view the home. The buyer had lost out on a couple of other homes and offered full price, off market! DEAL! Both sides are happy as could be! In fact, the buyers were so happy, they referred their mom to us and we found her a great home right around the corner!
---
3621 Sebastian Court – $575,000
Buyer Represented
We pride ourselves in finding creative solutions for our buyers. This was a case where our creative terms beat out higher offers! Our buyer is an investor and had a price she would not exceed. The seller wasn't sure where they would move once the house sold. We were able to strike a deal where the seller would become our buyer's first tenant in this property. Another win-win!
---
5139 Greyson Creek Drive – $1,441,525
We had just sold the home across the street in a single weekend, so the pressure was on to duplicate the effort. The sellers were great in helping us to perfectly prepare the home for sale and it absolutely shined! The result? Multiple offers the first day and a sale over asking price!!
---
4320 Gresham Drive – $1,795,000
Our sellers raised their family in this home they had built for that purpose. Now with the kids grown and flown, they were looking to pass is to the next young family who would love and enjoy it as much as the sellers have. With six bedrooms and and an amazing backyard in this classic beauty, that family wasn't hard to find! Our sellers are now finishing remodeling their new "right-sized" home and the buyers can look forward to many wonderful years in this beautiful Serrano custom home!
---
1714 Terracina Drive – $825,000
Another home sold at full price the first weekend on the market! We marketed this great single-story home to first-time buyers and empty-nesters and before we knew it, a Bay Area couple had fallen in love and offered full price! At $300 per square foot, this sale set a new high for this model making our seller extremely pleased!
---
5136 Greyson Creek Drive – $1,800,000
Sold the first weekend – above asking price!! Expectations were high since we'd sold another property for this client the first weekend earlier this year. Of course, that was at a completely different price point!! These sellers were great to work with, allowing us to manage the process from inspections and repairs to landscaping and staging. The house showed like a dream – as a result, they were able to choose from multiple offers the first weekend it was on the market. As the seller told us, "Selling in one weekend once might be luck, doing it twice, though, is totally different!"
---
1573 Terracina Drive – $936,000
Our sellers purchased this home in 2019. We managed the redesign and remodel of the kitchen, master bathroom for them while they were living out of town. When a circumstances changed their relocation plans, we sold their home for over $100,000 more than they paid a year earlier!
---
6154 Edgehill Drive – $859,000
Sold over asking the first week with multiple offers! Our clients were anxious to sell quickly. At the same time, they had an aggressive price target. We worked with them for several weeks to tune-up their home to get it in ideal showing condition. The pay off was a multiple offers, a full price sale, and a free week in possession for our sellers!
---
1070 Terracina Drive – $950,000
Buyer Represented
Our buyers had strict criteria for their next home. It had to be the "right" size, offer single-story living with the master, kitchen, and backyard on the main level, and it needed to have a beautiful view. In other words, the same thing so many others were shopping for at the same time! We were beyond excited to assist them to in purchasing this home that checked every single box!!
---
3969 Bear Canyon Court, Meadow Vista – $225,000
Buyer Represented
Our client's dream property! 4.7 acres on the Bear River in Meadow Vista. Septic and well are in, ready for our buyer to start drawing plans for his dream home on the river!
---
3805 Moonbeam Drive – $343,000
We helped our with his first purchase when he bought this home a couple of years ago. He had done a number of improvements and was ready for his next project. We had him contract in a matter of days at a substantial gain over his purchase price while at the same time helping him to purchase his dream riverfront property!
---
2070 Ranch Bluff Way – $490,000
A friend approached us about a family member needing assistance selling a home in Four Seasons El Dorado Hills. With a fresh coat of paint, some landscaping tune-up, and the handiwork of our amazing staging team, we secured the seller a new high price for this particular model and did so the first weekend on the market!
---
591 Lakecrest Drive – $1,143,500
These sellers interviewed at the suggestion of the lender and hired us after interviewing several other agents. Our process included pre-inspections, repairs, paint, staging, and more for this custom home in The Summit. The open floor plan and amazing view were huge selling points and we worked diligently to find a buyer willing to take on the updates and landscaping projects that will add tremendous value for the buyers.
---
853 Bronze Lane – $430,000
Sold with multiple offers the first week on the market! Our sellers had moved their family into a new home and were looking for a quick sale and a good price. After working with them to prepare their home for sale with new paint and a few repairs, we were able to help them set a new high price for this model in West Sacramento's Ironworks neighborhood!
---
1573 Terracina Drive – $830,000
Sold with 6 offers in 16 days! Our sellers were being relocated to the East Coast and the relocation company offered them a financial incentive for getting the house in contract in under 30 days. We got the house staged and marketed and were able to present multiple offers to our seller. Not only did they earn the cash incentive, they got the highest price in recent memory for their model!
---
937 Candlewood Drive – $1,050,000
Sold in 15 days! Such a beautiful home! In addition to the countless builder upgrades, our seller customized this home and yard into what is undoubtedly one of the nicest homes in all of Blackstone. We were able to bring in multiple offers in the first few days, including a signed backup, and closed this sale at one of the highest prices ever recorded in Blackstone!
---
101 Whiting Way – $455,000
Buyer Represented
A client and co-worker of our buyer referred us to him for his relocation from Denver. He wanted a low-maintenance home that had plenty of room for his dog to be comfortable. This Folsom home had just what he needed, plus it's in a super convenient location for getting both to Old Town and to Highway 50! Welcome to the area, Michael!
---
848 Robin Lane – $1,204,000
Buyer Represented
The baby was on the way they buyer needed a house NOW! But not just any house – a house they could spend the next 18 years in raising their family. Between the hard-working dad and the very pregnant mom-to-be, there was not going to much time to look at houses so we previewed multiple properties for every one we showed. The baby arrived right on time to move into this beautiful custom home!
---
3362 Archetto Drive – $645,000
Sold in 8 days! Our seller was relocating out of state and wanted to sell this home and purchase his new one at the same time. Timing was crucial! After bringing in our team to stage the home and clean up the yard, we got it in contract in 8 days and sold at full price.
---
4805 Moreau Court – $2,100,000
One of the more spectacular estate properties in Serrano and El Dorado Hills. This home is custom from the word go with a unique floor plan, an entire master wing, multiple outdoor living areas, and more. Our creative marketing, video, and media strategy made this home go viral with many thousands of views on social media and over 27,000 video views on YouTube! The result was one of the highest priced Serrano home sales ever!
---
4474 Greenview Drive – $3,900,000
Buyer Represented
The highest price home sold to date in El Dorado Hills. It is a magnificent property that the was seller's dream home. We competed against multiple offers to get this deal done and worked closely with the seller's agent help the seller understand why our buyer was the right buyer to be the next caretaker for this special home.
---
3260 Longhorn Ridge Road – $1,248,000
Buyer Represented
We are so happy we were able to help this family with their purchase of this beautiful custom home on 5 spectacular acres overlooking a year round creek. Our clients' dream home! Even better, we negotiated the sale under asking price.
---
164 Orange Blossom Circle – $610,000
We sold this great Folsom home at full asking price for an absentee owner and helped her manage the entire process while she was overseas.
---
8401 Ascension Lane – $499,000
Sold in the first week! 100 acre properties don't typically sell quickly. With creative marketing and media placements, we had this remote, undeveloped parcel in contract at full price the first week we had it on the market!
---
12740 Riding Trail Drive – $856,000
Not all sellers want to are or able to update their home prior to putting it on the market. In this case we were able to market the single-story living, country lifestyle, and easy access to Elk Grove and Sacramento to get this home sold without the seller needing to make additional investments.
---
3374 Archetto Drive – $740,000
Sold the first week! We worked with these sellers for months with our contractor and designer partners to update their home for sale. They loved the updates so much they almost didn't put the house on the market! In the end, we sold it for them within days, over asking price, with multiple offers.
---
4424 Gresham Drive – $1,116,500
This early-2000's Serrano custom was in great condition, just lacking some of today's current design features. By emphasizing the value and single-story living, we were super happy to get these sellers a great price!
---
3701 Claire Drive – $2,750,000
Buyer Represented
Our buyers fell in love with this incredible estate property. At the same time, we and they wanted to be sure they bought it for the right price. We ended up negotiating a purchase price $245,000 below the listing price for this one-of-a-kind riverfront estate. It is their dream home!
---
4218 Olga Lane – $670,000
With the sellers already moved out, we staged and marketed this lovely Fair Oaks home to show off the appeal for a family. The result? Sold at full asking price.
---
3429 Orinda Circle – $420,000
This couple was anxious to sell. The home was in fair condition and yard in need of substantial clean up. By helping buyers se the upside potential, we succeeded in selling this home quickly and at an excellent price for a home in less than perfect condition
---
3521 Cambridge Road – $507,000
Sold in under two weeks! This home was so beautifully updated, it might even have been over-built for the location. Instead of listening to those who thought our pricing was crazy we got it sold for $32,000 over asking price, setting a new price-per-foot high in the neighborhood. We had this home in contract in two weeks with multiple offers.
---
3418 Orinda Circle – $332,000
Sold the first month! By showing off the unique design features, we sold this beautifully staged townhome more quickly and at a higher price than the usually more desirable end unit in the same complex
---
5142 Breese Circle – $1,165,000
After taking over this listing from another agent, we re-staged this custom lake view home in Serrano for a quick sale. We played up the beautiful Craftsman design and amazing views to help our sellers move on to city living in Midtown
---
3012 Estepa – $540,000
Buyer Represented
We love it when a previous first-time buyer is ready for that next home! That was the case here when our client was ready to move on from a townhome to her first house. She wanted a property that was move-in ready and would require as little maintenance as possible. We were so happy to have been of assistance!
---
2389 Loch Way – $1,135,000
Buyer Represented
Our buyers fell in love with this home, but by the time they could arrange to come up from the East Bay to view it in person there were four offers! Leaning on our strong relationships with local realtors, we let the listing agent know the situation and asked that she let us know should things change. Within a couple days, the four offers had withdrawn and our buyer was first in line! A happy ending for a super nice young family!
---
2204 Ellesworth – $802,000
Sold the first week! We brought in our contractors and designers to assist these sellers through months of updates and remodeling. Like many who go through this process, they had second thoughts about moving once the updates were completed! The result was a sale over asking price the first week on the market!
---
1242 Terracina Drive – $999,000
Buyer Represented
They thought they would never find the right house! Our buyers looked for over a year for just the right house. The listing agent called us before listing this home for sale and our buyers fell in love! We were able to negotiate a great price and terms and closed the sale off market!
---
1218 Crocker Drive – $1,060,000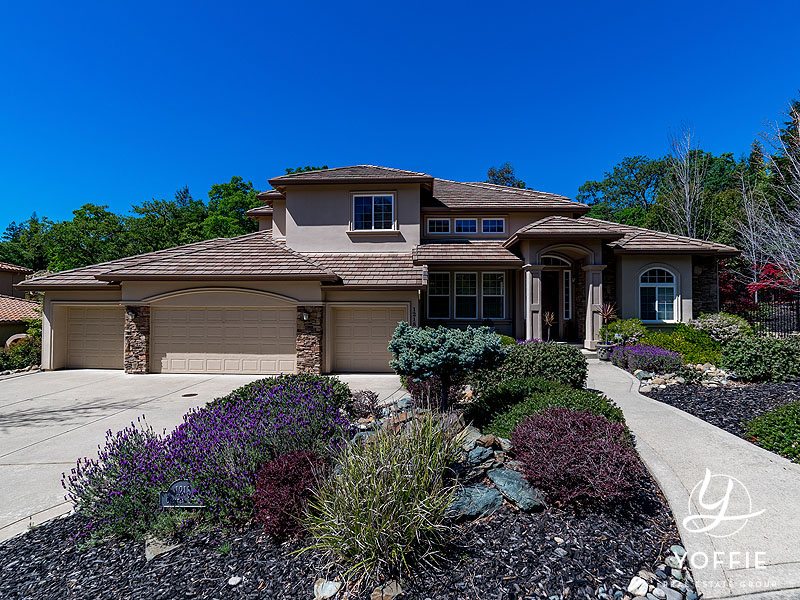 Sold the first month! We had helped this seller purchase this home several years ago. When it was time to sell, we helped him realize a nice gain getting full asking price
---
3087 Latham Lane – $669,000
Buyer Represented
The buyers were relocating from San Francisco and knew exactly what they wanted – it just wasn't for sale! Then this classic Tudor came on the market and the rest, as they say, is history!
---
3164 Fairchild Drive – $577,500
Sold the first week! A dear friend asked our assistance when she decided to relocate out of state. We assisted her with some updates, staging, and packing. Within days of listing, we were able to present 8 offers and sell her home well over asking price
---
5506 Sur Mer Drive – $1,500,000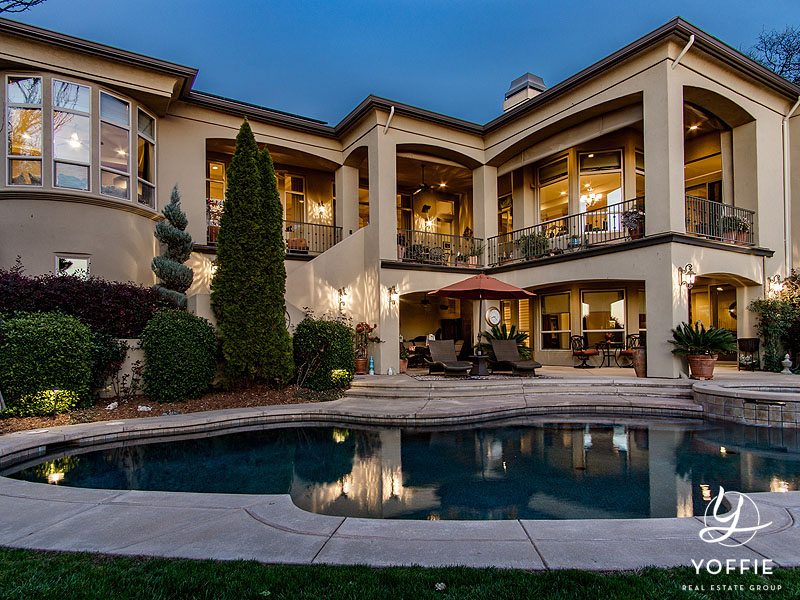 Sold in just over a month! This early-2000's home was in great condition and had obviously been well cared for. In today's market, with buyers looking for more single-story type living, the floor plan presented our challenge. We used creative video and media marketing to show the joy of family life in this home and sold it at the highest price per foot of any home on the street – a price that has not been topped since
---
7604 Sangiovese Drive – $1,614,375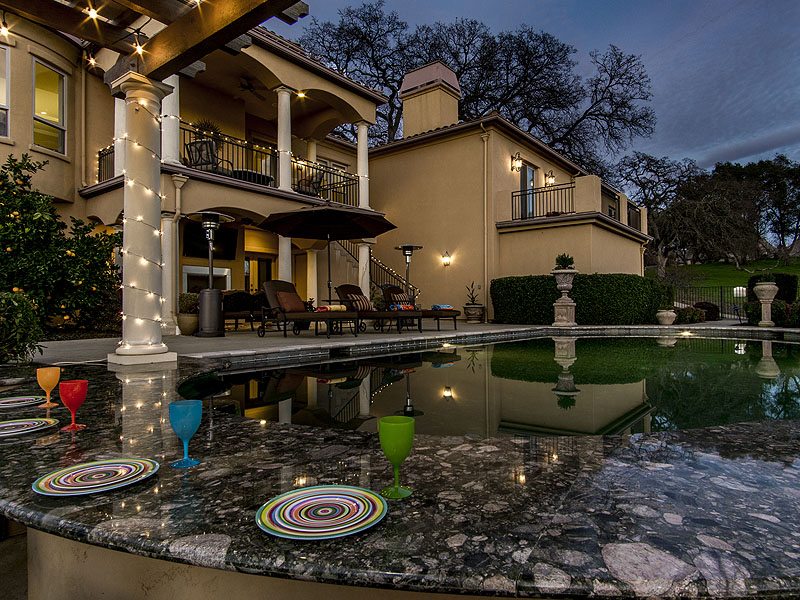 Creative marketing and staging transformed the unusual basement space into a yoga studio and entertainment space. A creative video and other unique marketing tactics got the sellers the highest price this Serrano street has seen before or since. At the time it was the largest home to sell in El Dorado Hills for several years,
---
2480 Kingfisher Lane – $535,000
This home was vacant so we helped buyers imagine how their furniture could be arranged to maximize the amazing views out the back. Sold in Sun City Lincoln Hills for friends whom we also helped purchase a home in El Dorado Hills
---
5943 Main #F – $265,000
Buyer Represented
It is always to rewarding to assist a first-time buyer purchase their first home! A mutual friend put us together and we were able to find this townhome with a great little backyard, a community pool, and close to work! Yea!
---
12602 Renoir Court – $780,000
This couple's young family was beginning to outgrow this beautiful home and was looking for a place where they could spend the next 18 years raising their children. Not only were we able to sell this home for them above asking price, we were able to tap our neighborhood connections to find an off-market home that perfectly fit the bill for them
---
3760 Greenview Drive – $1,440,000
Buyer Represented
We worked with the listing agent for over a month assisting this family negotiate the purchase of their dream home. Countless conversations and tremendous patience on our buyer's part resulted in a very happy buyer of this beautiful Serrano custom home!
---
Not all our transactions are represented on this page.
Contact us for a complete list of the transactions we've completed for our selling and buying clients.
For homes shown as sold at or above listing price, listing price means the original listing price, not the final listing price after price drops.
---
Our Process Is Proven At Every Price Point!
Interested in learning how your home can sell quickly, too? Let's talk!
---
Free Downloads!!
Step-by-Step Guides to Buying and Selling a Home Fast and at a Great Price!!
Click Above to Download Your Free Guides!
---
Questions? Contact us anytime!